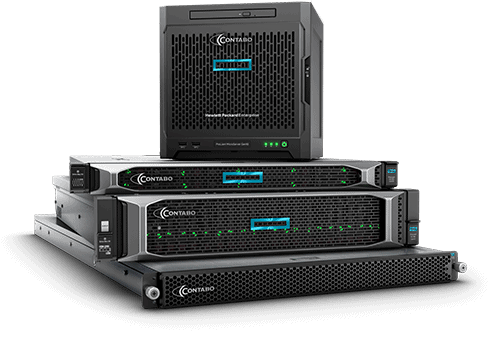 VPS M SSD Managed
€35/mnd
VPS XL SSD Managed
€62/mnd
10core 1.6TB SSD
Eigen Fysieke Server of VPS
Onze host platforms draaien in Amerikaanse-, Nederlandse-  en Duitse datacenters alle verbonden met de AMS-IX snelle internet back bone.
Een server locatie wordt gekozen aan de hand van de klant-wensen op basis van de geografische locatie van zijn of haar doelgroep. Een team van technici staat 365 dagen 24/7 paraat voor calamiteiten.
Een eigen server neemt u als er volledige autonomie vereist is, meestal kan men overweg met een snel vps systeem met SSD opslag.
specs van onze top-vps:
 10 CPU cores 
60 GB RAM (guaranteed)
1600 GB disk space (100% SSD)
100% SSD disk space
 UNLIMITED traffic !
1 Gbit/s port
DDoS protection (
details
)
Live support every day, 365 days a year via e-mail and telephone
Root access
 Reboot and reinstall operating system through Web Interface 
VNC access 
1 IP address included
 /64 IPv6 network included 
 4 snapshots included 
Cloud Based
Wij bieden Amazon & Cloudflare CDN oplossingen voor internationale domeinen waar snelle toegang wereldwijd goed moet zijn.
Zo kan bijvoorbeeld een website die gehost wordt in Nederland, ook snel opkomen in Japan.
Wat feiten onze data centers: Munchen/ Nuremberg / St. Louis /Amsterdam
Location:
Munich – Germany
Nuremberg – Germany
St. Louis – USA

 

Data center area:
300 m² (Munich)
1750 m² (Nuremberg)
200 m² (St. Louis)

 

Air conditioning:
Multiple chillers (n+1)
Groundwater cooling system
Several climate cabinets (n+1)
100 % redundant
Free cooling
Energy-efficient
Remote-controlled
Expandable

 

Internet access:
Carrier-neutral

Numerous different fiber carriers using at least two different fiber directions into the building

The data centers are currently connected to the Internet with 460 Gbit/s:
– CenturyLink: 180 Gbit/s
– Telia Carrier: 180 Gbit/s
– Versatel: 20 Gbit/s
– DE-CIX: 20 Gbit/s
– AMS-IX: 20 Gbit/s
– M-NET: 10 Gbit/s
– Colt: 10 Gbit/s
– Cogent: 20 Gbit/s

 

Energy supply:
Inhouse transformer-station
Multiple UPS with batteries (n+1)
Emergency backup generator with powerful diesel generator

 

Security:
Access only via ID card
Alarm system
Security service on duty
More than 50 observation cameras and video recording
Several live-webcams
Smoke detector / automatic fire alarm
Smoke exhaust installation
Water detector

 

Service:
Personnel on site 365 days a year, also on holidays and weekends. Priority and emergency support available