Content management system for 15K of artist biographies and comic books for the oldest comic book store in the world. Since 1969 this is thé place for the international scene of comicbook-artists. The Biography section ( Comiclopedia) attracts every day 2500 international visitors, Wikipedia alone has 2500 links to lambiek.net for reference.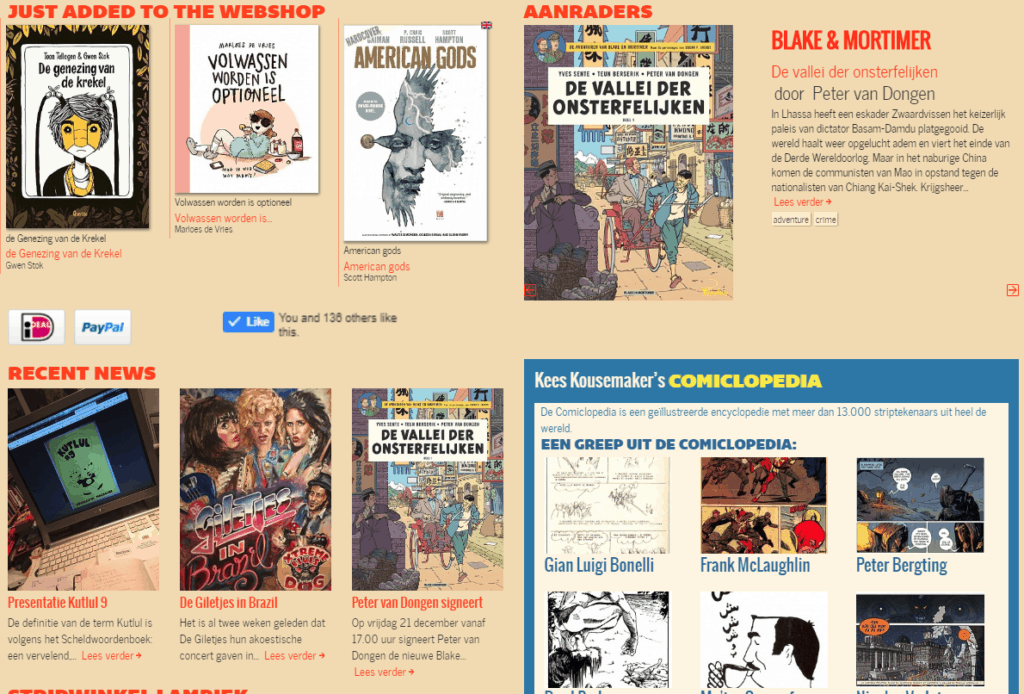 This client was working for over 12 years with a html only website that had over 12000 html pages that needed to be imported into a database using scraping.
We created special designed pages for a the team of volunteers that was maintaining the 'comiclopedia' section with bio's.
The Shop section was also created with many, many ajax applets to keep the site fast and SEO friendly.
The admin (backoffice) have special AJAX based apps for order admin, where really quick orders that are "open but not complete to send out" can be administered by different staff.
In 2015, the site has been made responsive using Zurb-Foundation CSS framework.